Why are sensory spaces so popular these days? Is it a cat and a box kind of syndrome? It was for me for sure when I was little! Sofa pillow forts, giant cardboard boxes, and all that time we spent under the dining table playing was important for imagination. A high sense of self-awareness and the ability to be in control of your surroundings happens in these spaces. It could be as simple as a blanket over a couple of chairs or as complicated as this dome I made for my kid's birthday (beware-lots of work) OR check out these awesome options that fit the clean and modern design friendly criteria. Budget? Under $200 sounds good? Let's go.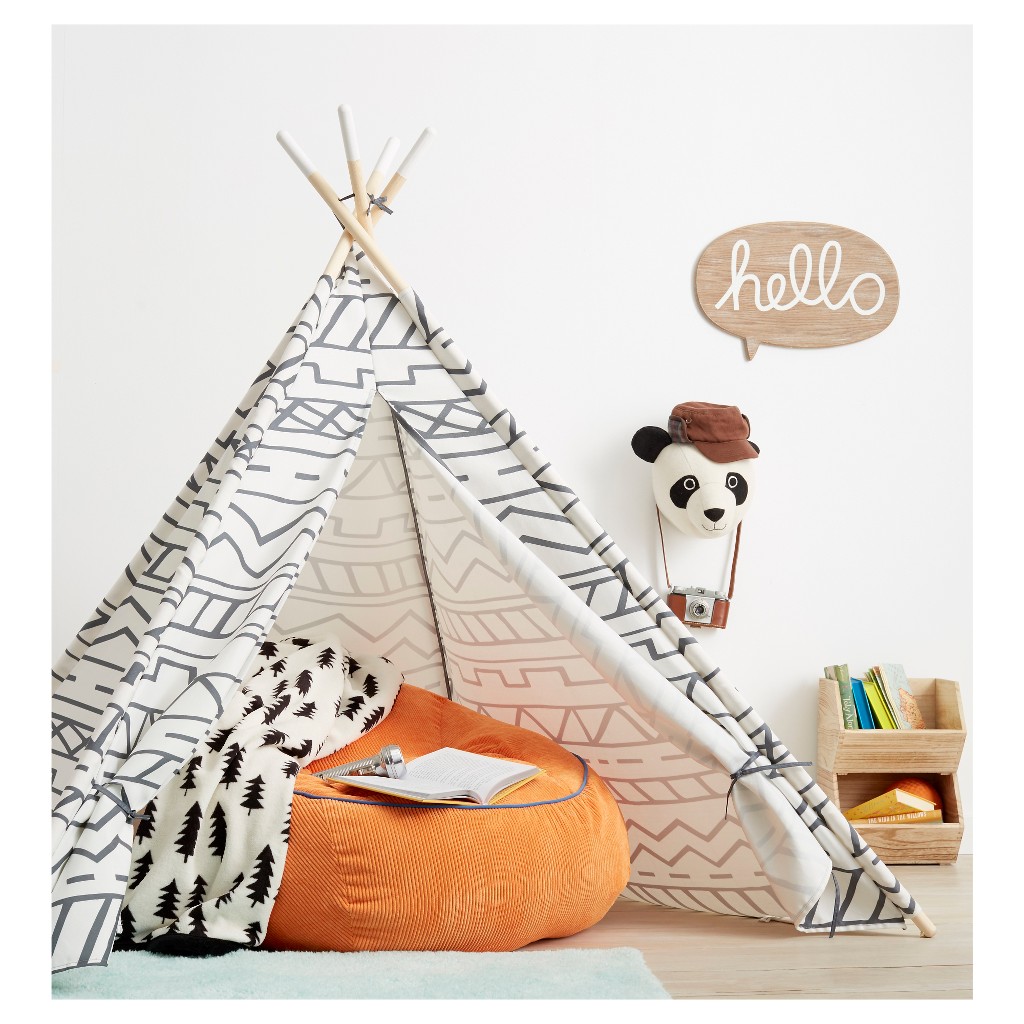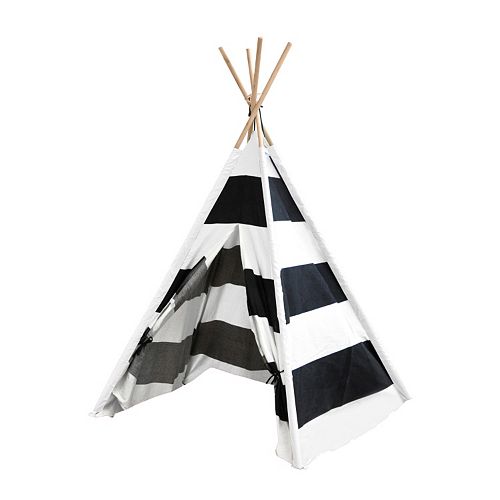 I think we're going for the stripped black and white teepee for our kid. The dome we built out of cardboard has had its use and I think we'll enjoy a new space in these colors. #blackandwhiteforlife 😀
Do you have a sensory space were your kids (or yourself) hang out at? Share in the comments below!
P.S. Does anyone know where to find these sensory play spaces from this link in the U.S.? Google ain't helping' y'all!